According to the needs up-to-date, you present your company in the world and as broad an appealing and well structured site, so that interested business confidence and already have good targeted to you.


private projects
blog Sebastian Wolligand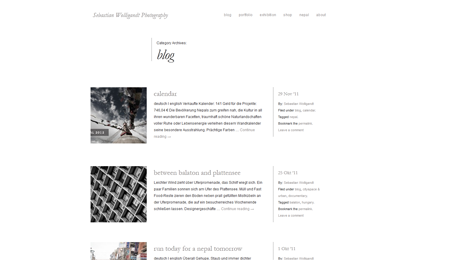 Website of a photographer and blogger.
Created with: Wordpress - dynamic
Copyright © 2010 Haufe - Webservice.

All

rights

reserved

.